A natural serum which contains 8 plant extracts for treating damaged, irritated and inflamed skin.
Suitable for sensitive skin.
Free from artificial preservaitives, colouring or fragrances.
The Herbal Serum For Damaged Skin belongs to the Treatment Range. Find out more about the rest of the range:
See it, feel it!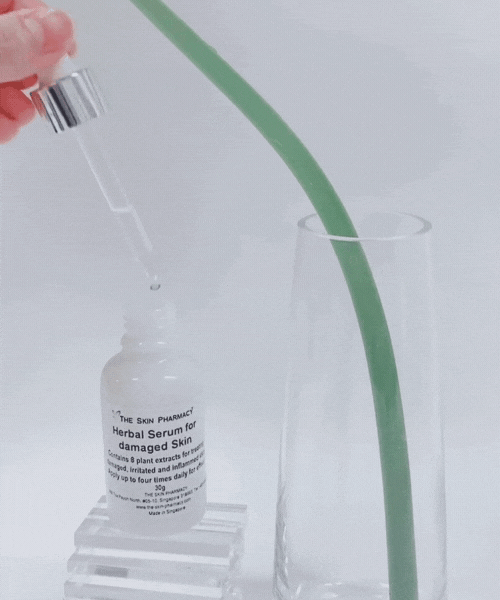 DIRECTIONS
Apply 3 to 4 drops to face area up to four times daily for effect.
INGREDIENTS:
Aqua, camelia sinensis extract, centella asiatica, glycyrrhiza glabra, matricaria recutita, polygonum cuspidatum, rosemarinus officinalis, scutellaria baicalensis, geranium robertianum extract, sodium hyaluronate, propanediol, benzoic acid.
How natural is this product?
This product has a leaf rating of 2

A mix of natural and non-natural ingredients
Our Product Promise
No Alcohol
No Parabens
No Sodium Lauryl Sulphate (SLS)
No Petroleum-Based Ingredients
No Propylene Glycol
No Artificial Coloring Or Fragrance
No Artificial Preservatives