The INTENSIVE WHITENING SERUM contains a high potency of Arbutin for depigmentation & spot treatment.
Formulated in a hyaluronic acid base, this serum is perfect for those suffering from freckles, age spots, post-inflammatory hyperpigmentation and other pigmentation problems.
The Intensive Whitening Serum belongs to the Anti-Pigmentation Range. Find out more about the rest of the range:
See it, feel it!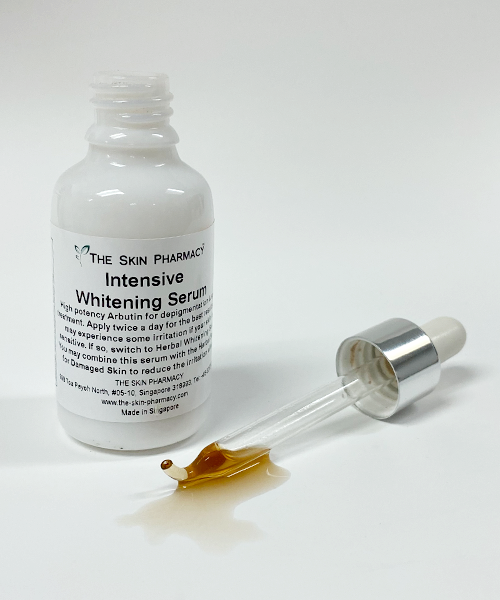 DIRECTIONS
Can be used to lighten the pigments for the whole face or a specific area.
Drip approximately 3 to 4 drops of the serum onto the palm of your hand. Pick up with your finger and apply to the pigmented areas.
Apply twice daily for best results.
---
CAUTION
You may experience some irritation due to the high concentration of arbutin, especially if your skin is sensitive. If so, switch to Serum No.2 (The Skin Lightening Serum). You may also combine this serum with the Herbal Serum for Damaged Skin to reduce the irritation effect.
As pigmentation takes a long time to show improvement, it is recommended that this serum be used continuously for at least 3 months.
Sunscreen use is strongly recommended to ensure a successful treatment programme.
INGREDIENTS:
Aqua, organic propanediol, glycerinAqua, arbutin, camelia sinensis extract, centella asiatica, glycyrrhiza glabra, matricaria recutita, polygonum cuspidatum, rosemarinus officinalis, scutellaria baicalensis, geranium robertianum extract, sodium hyaluronate, organic propanediol, benzoic acid
How natural is this product?
This product has a leaf rating of 2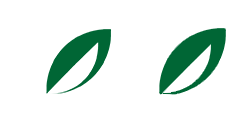 100% natural, naturally-derived or organic ingredients
Our Product Promise
No Alcohol
No Parabens
No Sodium Lauryl Sulphate (SLS)
No Petroleum-Based Ingredients
No Propylene Glycol
No Hidden Artificial Coloring Or Fragrance
No Artificial Preservatives