TSP's line of oral supplement for whitening and pigmentation made with 100% natural ingredients. Improvements are visible when used for 2 – 3 months.
​Main Ingredients:
1. Hydroxytyrosol (Olive Extract) 100mg Powerful antioxidant to reduce pigmentation production
2. Phytoene & Phytofluene (Tomato Extracts) 500mg Colourless carotenoids found in tomatoes, proven to provide skin lightening and sun protection benefits
3. Ascorbic Acid (Vitamin C) 30mg A potent anti-oxidant to stimulate collagen production
The TSP Luminos PLUS+ belongs to the Anti-Pigmentation Range. Find out more about the rest of the range:
See it, feel it!
DIRECTIONS
Take 1 capsule in the morning, preferably on an empty stomach. Improvements can be seen from as early as 2-3 months, together with other sun protection measures.
This is a long-term treatment as pigmentation is a long-term problem.
Safe in pregnancy and suitable in vegans.
INGREDIENTS:
vegetable based capsule. Lycopersicon Esculentum Fruit Powder, Olea Europaea (olive) powder and ascorbic acid.
How natural is this product?
This product has a leaf rating of 2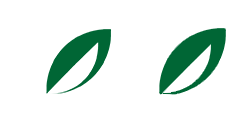 100% natural, naturally-derived or organic ingredients
Our Product Promise
No Alcohol
No Parabens
No Sodium Lauryl Sulphate (SLS)
No Petroleum-Based Ingredients
No Propylene Glycol
No Hidden Artificial Coloring Or Fragrance
No Artificial Preservatives