TSP's 2nd anniversary serum contains a high dose nano-liposome encapsulated Epidermal Growth Factors (EGF) which penetrates deeply and works by generating new skin cells to achieve a youthful looking skin.
Retinol and two special peptides to stimulate collagen production and reduce premature aging.
​Helps to reduce fine lines and wrinkles, increase firmness and elasticity, improve skin appearance.
Accelerate healing & reduce the appearance of scars.
The TSP Serum No.2 belongs to the Anti-Ageing Range. Find out more about the rest of the range:
See it, feel it!
DIRECTIONS
Shake well before using.
​Apply 3 to 4 drops to the face after toner, twice daily.
INGREDIENTS:
Aqua, sh-oligopeptide-1, retinol, glycerin, steareth-20, palmitoyl tetrapeptide-7, hydroxypropyl cyclodextrin, palmitoyl tripeptide-38, sodium hyaluronate, propanediol, benzoic acid.
How natural is this product?
This product has a leaf rating of 2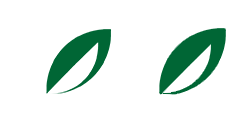 100% natural, naturally-derived or organic ingredients
Our Product Promise
No Alcohol
No Parabens
No Sodium Lauryl Sulphate (SLS)
No Petroleum-Based Ingredients
No Propylene Glycol
No Hidden Artificial Coloring Or Fragrance
No Artificial Preservatives