The NATURAL WHITENING HYDRATING FACE MASK is made from 100% natural ingredients to hydrate and lighten your skin tone.
Contains organic propanediol from corn, glycerin and sodium PCA to hydrate the skin.
Arbutin lightens the skin upon prolonged usage.
Chamomile and vitamin B5 helps to soothe the skin.
Absorbable sodium hyaluronate is added to promote the formation of collagen.
Hydrolysed silk proteins are added to give the skin a silky smooth feel.
The Natural Whitening Hydrating Face Mask belongs to the Anti-Pigmentation Range. Find out more about the rest of the range:
See it, feel it!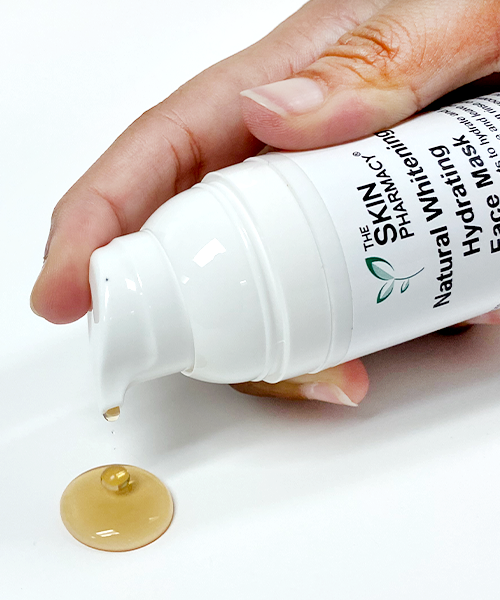 Customise this product by adding a customisation below:
DIRECTIONS
Apply a thin layer onto the face and leave on for 20-30 minutes to be completely absorbed.
You can rinse off once it is absorbed or you can leave it on overnight. We recommend that you leave it on overnight.
For best whitening effect you will need to use every night and/or in combination with The Skin Pharmacy range of anti-pigmentation products.
INGREDIENTS:
Aqua, organic propanediol, glycerin, sodium PCA, arbutin, anthemis nobilis extract, panthenol, hydrolysed silk protein, sodium hyaluronate, xanthum gum, benzoic acid
How natural is this product?
This product has a leaf rating of 2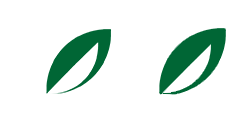 100% natural, naturally-derived or organic ingredients
Our Product Promise
No Alcohol
No Parabens
No Sodium Lauryl Sulphate (SLS)
No Petroleum-Based Ingredients
No Propylene Glycol
No Hidden Artificial Coloring Or Fragrance
No Artificial Preservatives