1) CLEANSER: Skin Renewal Anti-Acne Wash 60g
A gentle face cleanser with glycolic and lactic acid to renew and exfoliate skin. Also contains Zinc PCA to reduce sebum production, without drying out skin.
2) TONER: Sebum Reducing Anti-Acne Toner 60g
A multi-function toner which contains salicylic acid to unclog pores and Zinc PCA to reduce sebum production (after 4 weeks of treatment) and reduce pore size.
3) MOISTURISER: Natural Oil-free Moisturising Gel 15g
100% natural and contains no oils, yet leaving the skin well-hydrated without clogging pores.
4) MASK: AcneClear Mask 20g
A clay mask to absorb oil, unclog pores, soothe skin and kill bacteria. Can be used as a mask or a spot treatment.
5) TREATMENT: AcneCare Gel 30g
Contains a cocktail of 13 herb extracts and propolis extract, which helps to calm acne skin while reducing the severity of acne.
See it, feel it!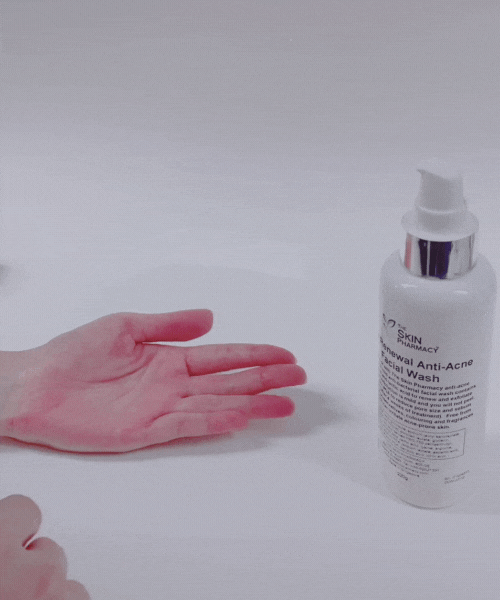 DIRECTIONS
Start by cleansing your face with the Skin Renewal Anti-acne Wash and dry your skin.
Using a cotton pad, pour a small amount of the Sebum Reducing Anti-acne Toner and wipe down your face with this.
Pump out a small amount of the AcneCare Gel and spread over face, followed by the Natural Oil-free Moisturising Gel if a moisturiser is required.
The AcneClear Mask can be applied once or twice a week or as a spot treatment for active inflammed pimples.