1) CLEANSER: Amino Purifying Cream Cleanser 60g
Natural, creamy & extra moisturising, this hydrating cleanser uses amino acids to cleanse and does not contain any harsh druing soap.
2) TONER: Amino Replenishing Toner 60g
This soothing toner contains 8 types of amino acids to nourish, strengthen and hydrate skin throughout the day.
3) MOISTURISER: Hydrating Night Cream 15g
A rich moisturiser that can be used day and night. Contains shea butter, sweet almond oil, grapeseed oil and Vitamin E.
4) MASK: Mandarin Orange Mask with Vitamin C 20g
This hydrating mask contains 100% natural ingredients and is easily absorbed, leaving your skin feeling fresh & plumped the next day.
5) SUNSCREEN: Silky Smooth Sunscreen SPF 30 30g
Our best-seller! Soft, light and non-greasy, made for our humid weather. Protects against UVA & UVB
See it, feel it!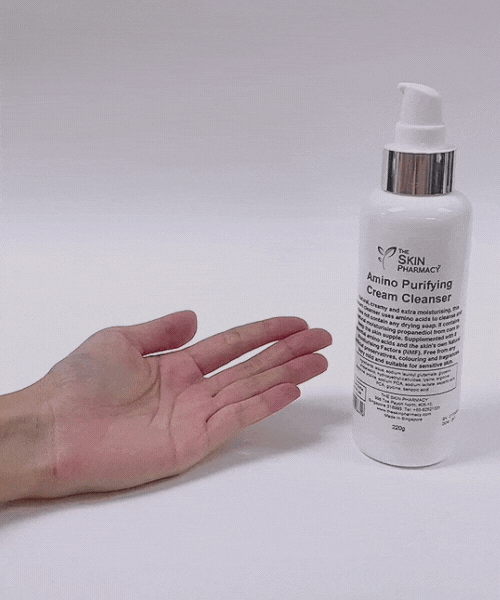 DIRECTIONS
Start by cleansing your face with the Amino Purifying Cream Cleanser and dry your skin.
Using a cotton pad, spray a small amount of the Amino Replenishing Toner and wipe down your face with this.
Pump out a small amount of the Hydrating Night Cream and spread over face, followed by the Silky Smooth Sunscreen SPF 30.
The Mandarin Orange Mask with Vitamin C can be applied each night. Apply a thin layer and leave on for 20-30 minutes or leave on overnight to wake up to plump and well-hydrated skin.