The hands, neck and chin areas are often neglected and are the most visible areas for signs of aging.
Long term use of the Hand and Neck Firming Cream will help to reduce wrinkles and improve the texture of the skin for a more youthful look.
​This luxurious cream contains real silk for a wonderfully smooth feel and contains locust bean gum, casein and sorghum stalk juice to help firm and tighten the skin. All natural Grapeseed oil, Glycerin, organic Propanediol (from corn) and Sweet Almond oil moisturises the skin. Chamomile, aloe vera extract and vitamin E help to sooth and repair the skin.
You may notice that the skin feels tighter and looks smoother after use. This is the firming effect.
The Hand & Neck Firming Cream belongs to the Body Care Range. Find out more about the rest of the range:
See it, feel it!
DIRECTIONS
Apply onto skin & neck area as often as you want.
INGREDIENTS:
Aqua, grapeseed oil, locust bean gum, hydrolysed casein, sodium polystyrene sulfonate, sorghum bicolor stalk juice, organic propanediol, glycerin, isoparaffin, laureth-7, polyacrylamide, sweet almond oil, aloe vera extract, chamomile extract, hydrolysed silk protein, sweet orange oil, benzoic acid, alpha-tocopheryl acetate (vitamin E), mica.
How natural is this product?
This product has a leaf rating of 2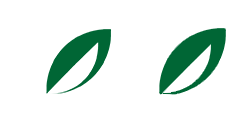 100% natural, naturally-derived or organic ingredients
Our Product Promise
No Alcohol
No Parabens
No Sodium Lauryl Sulphate (SLS)
No Petroleum-Based Ingredients
No Propylene Glycol
No Hidden Artificial Coloring Or Fragrance
No Artificial Preservatives